Medical Abortion
Our highly experienced doctors and nurses are here to provide you with the best care possible in a safe, supportive, and non-judgemental environment.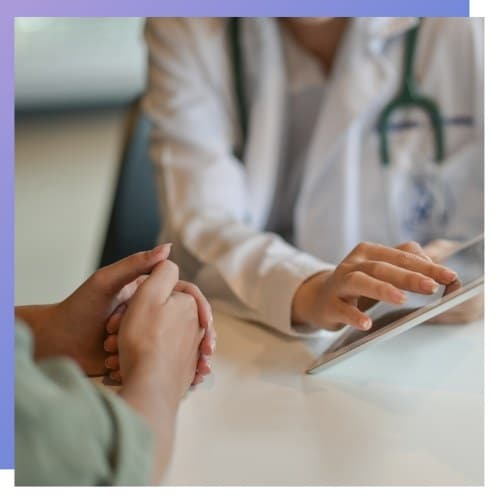 What is a Medical Abortion?
A medical abortion (abortion pill) is an abortion that is induced by medicine rather than surgery.  Two medicines, known as mifegymiso (mifepristone and misoprostol), are used for a medical termination of pregnancy. 
Mifepristone is an anti-hormone that acts by blocking the effects of progesterone, a hormone that is needed for a pregnancy to continue.
Misoprostol is a prostaglandin that causes contractions of the uterus and relaxation of the cervix which helps to push out the contents of the uterus.
Each pack of mifegymiso medication contains 1 green pack of mifepristone and 1 orange pack of misoprostol.
Medical Abortion Appointment
Two appointments are required for a medical termination of pregnancy. 
Your first appointment consists of a consultation with your doctor and nurse who will review your medical history, perform a physical examination, perform a blood draw, and conduct an ultrasound. You will also begin the medical abortion process by taking mifepristone. 
A follow-up appointment to the medical abortion is important because it allows your doctor to confirm that the medical abortion is complete. Follow-up arrangements or appointments will be made on the day of your initial appointment.